5 Things To Fix Before You Sell Your Home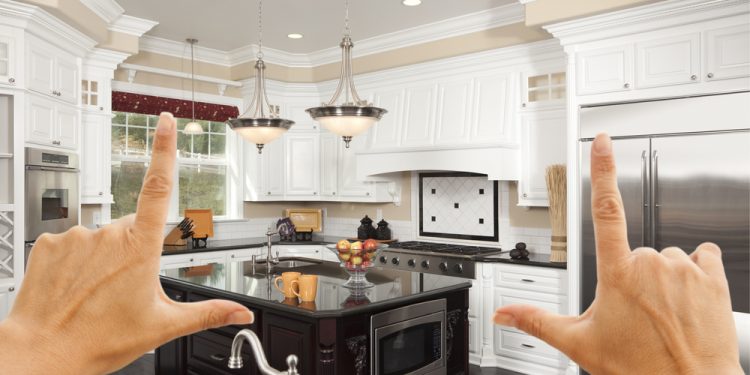 Selling your home isn't an easy process. Prospective buyers and real estate agents will walk through your space, looking critically at potential problems and doing the math that will eventually result in bid prices. You'll quickly realize that the price of your home isn't only dependent on its structure, size, and location. It's also dependent on whether or not you ever got around to fixing that hole in the wall! Here are a few things to make sure you fix before your home goes on the market.
The Foundation

Nothing will torpedo the value of your home faster than a problem with the foundation. You can't afford to fall behind on foundation repair, so make it your mission to find out right away if your home need work in this department, and to get things completely fixed before any potential buyers step foot in your home.
Air Quality Problems

Few things will send potential buyers scurrying as fast as air quality problems, so make them among the first things you tackle. Mold remediation services can solve your air quality problem, and HVAC upgrades and repairs can keep your home feeling fresh and comfortable. These improvements are key if you want to make your home worth more - and they'll also go a long way towards helping prospective buyers get comfortable during an open house.
Plumbing Issues

Plumbing is a vital system in your home - and a potentially destructive one. Nobody wants to buy a home that could soon be damaged by water. Make sure your plumbing system is in pristine shape. That means fixtures as well as pipes. In fact, now is a good time to replace a few fixtures even if they aren't broken - which brings us to our next section.
Outdated Kitchens and Bathrooms

If your potential buyers are already envisioning big renovations when they enter your space, they're going to be reluctant to bid big. After all, they've already decided that this is a fixer-upper! Fortunately, you can make your home look a lot more modern and stylish by focusing your energies on two rooms that go out of style fast: the bathrooms and, in particular, the kitchen.
New plumbing fixtures and countertops can make your kitchen look decades newer. Your bathroom can be updated with similar ease. No other rooms improve as quickly with a little modernization, so spend your money wisely and get a big return.
Your Outdoor Space

Scroll through a real estate website - like this one specializing in Cincinnati-area homes - and you'll see a whole lot of exterior photos. How your home looks matters!
But landscaping is a tricky thing. Great landscaping can make your home more beautiful, but extensive landscaping is also tough to maintain. Certain landscaping and hardscaping features that appear to improve your property can actually reduce its value - for instance, pools can drop property values in many regions. There are also tricky rules that apply only those selling homes. For instance, keeping plants further from your exterior walls will help assure home inspectors that you don't have problems with roots or bugs or damage to your seamless vinyl siding - but once the buyers move into your home, they'll almost certainly keep plants close to the walls and just under windows. Everyone does!
Research home inspection practices for your region and speak to your landscaper about making smart decisions with your landscaping. You want landscaping that's appealing to prospective buyers as well as to snooty home inspectors, and you also want easily maintained landscaping that will look beautiful even if you move out of your space ahead of a sale.
You'll also want to take a look at your driveway, patios, and walkways. Cracks and aging are obvious on these surface, and a little work can go a long way toward improving your home's perceived value.