America's Most Luxurious Homes
The median price of homes currently listed in the United States is $259,900 according to Zillow, and home values have gone up 6.9 percent over the past year. Zillow predicts an additional 3.1 percent increase next year. The quarter-million-dollar-plus price tag may be a bit of a stretch for some middle-class wage earners, but homeownership is still well within reach for the majority.
For home buyers for whom price is no object, however, those 2,000-square-foot suburban ranch homes won't be on the short list. There is a brisk market for quaint Greenwich estates, Manhattan penthouses, and California mansions in the seven- and eight-figure range, and a look at these luxurious homes is worthwhile, if for no other reason than just to prove that there is more to life than a standard foursquare with a picket fence.
The Jule Pond estate in the Hamptons
The most luxurious property in what is possibly one of the world's most luxurious real estate markets – The Hamptons – is available from Bespoke Real Estate for a mere $175 million. Built originally for the Ford family (Ford Motor Cars, not the former President), the 20,000-square-foot home spans just over 42 acres and features 12 bedrooms and bathrooms.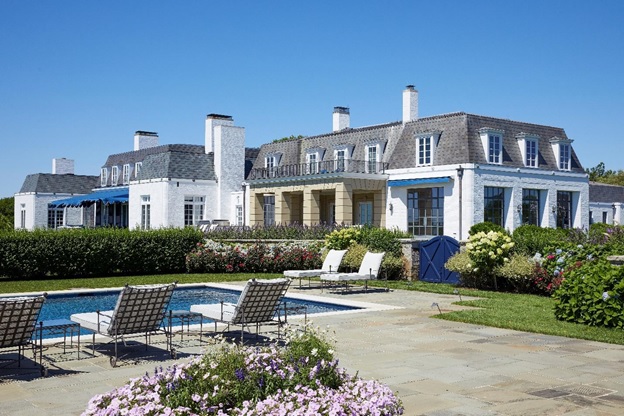 An added greenhouse, as well as a carriage house with three bedrooms, basketball and tennis courts, a 60-foot gunite pool with hot tub, and a six-car garage will give the lucky new owners plenty of room to roam. The property has the largest ocean frontage in the Hamptons, is completely protected from the elements, and has remained untouched by storms for decades. The property features unobstructed views of Mecox Bay to the east and the Atlantic Ocean to the south.
15,000-Square-Foot Florida Style New Construction
If historic homes like the Ford estate don't appeal to you, you may want to build your luxury home new. The Plan Collection's seven-bedroom, 15,601-square-foot Mediterranean house plan includes a covered patio and balcony, detached guest quarters, a media room and exercise room, and a den. The two-story-volume foyer is sure to impress anyone walking in the front door, and the master suite has large his and her walk-in closets and a stylish tray ceiling design and opens up to a private balcony.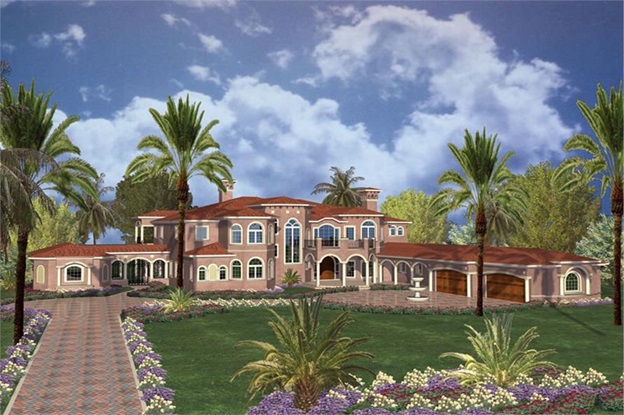 The plan also includes a covered patio and balcony, detached guest quarters, a media room, exercise room, and den, along with a cabana bathroom, columns, arches, balconies, a courtyard with water features, and a four-car garage. The design's elegance is visible from all sides, and there are plenty of amenities – and plenty of opportunities for entertaining – in this stylish home plan.
Why Stay at a Hotel? Third Home's Luxury Properties Let Second-Home Owners Share

For those lucky folks who own a second home, traveling in style is often a priority, and a company called Third Home provides them with a chance to share those luxury homes with other travelers. The luxury property club lets owners exchange time in their homes. The club's members have some of the most luxurious homes in the country, such as this gorgeous Malibu estate with 68 feet of oceanfront. The 3,000-square-foot home has four bedrooms and a guest suite with its own private entrance.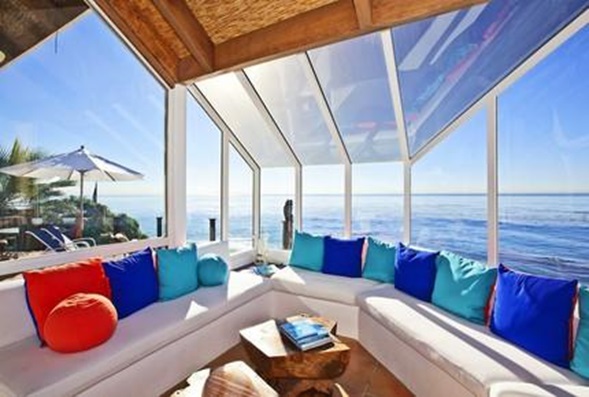 The property features a private courtyard with a fireplace, a spa overlooking the ocean, and an ocean-front master suite with a spa tub and a large, open deck.
Beverly Hills. Movie stars. Swimming pools.
Open Listings, a homebuying app that lets buyers get a 50% commission refund, carries listings for some truly luxurious homes, including this Beverly Hills apartment for $11.5 million. Located in a full-service building, this penthouse has six bedrooms and seven and a half baths, with stunning French doors opening out to balconies throughout the property.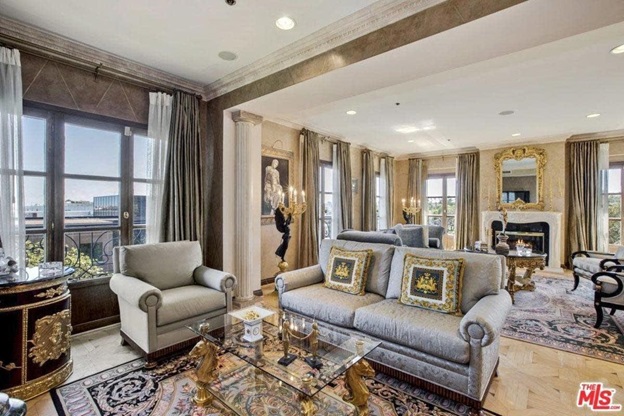 If you love cooking, it has a chef's kitchen, along with a maid's quarters with a separate entrance.
I'll Take Manhattan . . .
If you just adore a penthouse view, dahling, then one of the most luxurious homes in the entire country is at 212 Fifth Avenue in Manhattan. Known as "The Crown," it sets the bar for uber-luxury residences in Manhattan and is listed for $73.8 million. The penthouse has an incredible 10,000 square feet of interior living space and 5,700 square feet of exterior space – quite a departure from the tiny apartments for which Manhattan is known!
Large windows show a 360-degree view of all the great Manhattan landmarks, including the Hudson River and the Flatiron Building. The interior boasts solid oak and marble, a custom kitchen, and a private outdoor terrace.