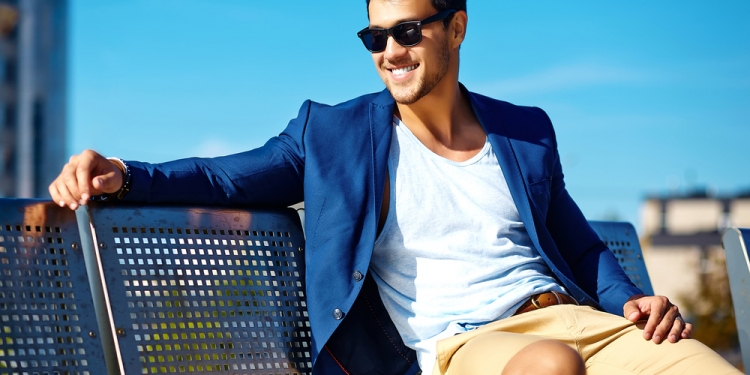 We are living in a beautiful age. Yes the political establishment and the stability of the world seems to be crumbling around us, but finally we live in an age where fashion seriously incorporates comfort. If the world is going to end we might as well witness it in both style and comfort. Here are a few ideas and suggestions to help comfort up your wardrobe without damaging your image.
In terms of t shirts, baggy has never been better. It can seem strange going for a much larger fit than is necessary, and it might not be for everyone. But if you have ever even slightly considered, then it is worth trying out, with many large labels designing their t shirts for the baggy end of things, you can find some nice t shirts which in fact suit your body shape a lot more when baggy, than they would be if they were tight fitting. If it looks good, then it'll definitely feel good, as the oversized nature of it, does not allow for there to be any uncomfortable tight spots, and does not allow those few extra pounds you might accidentally put on to ruin your entire wardrobe.
There is an endless supply of fashionable tracksuits, in all styles. You can go for the garish and bold type, big brands with big colour, or explore the more luxurious end of the market, with names like Gucci, Burberry and Armani all selling their own take on the tracksuit. Done correctly, tracksuits can be incorporated into an outfit to make it look acceptable in many different situations, and some are a fashion piece in their own right. Don't be worried to give them ago when you're deciding which pair of jeans to wear for the millionth time for a day or night out.
In terms of footwear, companies such as Slydes have been elevating the slider; from poolside footwear, to must have footwear for a night out. They are probably the most versatile piece of footwear you can buy today. They are suitable for work, play, relaxing, gymwear and of course, holiday wear. While being highly sought after, they can be a nice piece of big branded fashion that still allows you to walk around in a state of foot nirvana.
In short, try and make a few temporary comfy changes to your day to day fashion to see what works for you. Comfort no longer means sacrificing fashion and if done in the right way can help reinvigorate a stale wardrobe.