Things You Need to Know About Nebraska Before You Move There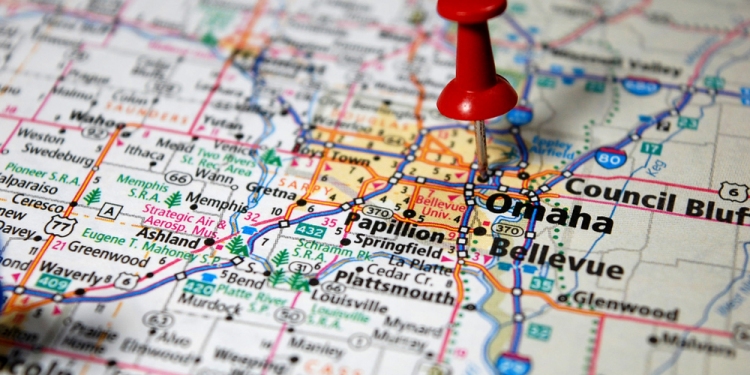 If you've ever driven through the vast expanses of Nebraska, chances are you've seen a sign or two of the state's motto "The Good Life." This couldn't be more true, though you might not suspect it at first glance. The Cornhusker State is full of exciting and vibrant cities that are well worth an extended stay. Whether you're looking for a few of the state's more historic hotspots or are more interested in settling down in some of Nebraska's urban areas, there are plenty of sites that you could easily call "home."
Omaha is brimming with culture
If you're looking for one of Nebraska's hippest, most vibrant neighborhoods, you can't go wrong by visiting the Old Market in Omaha. Situated at the east end of the state and separated from the nearby city Council Bluffs by a river, the Old Market is a unique blend of historical trappings and urban excitement. With its rustic cobblestone streets peppered with chic modern lofts, the Old Market is a picturesque collection of fine dining establishments, one-of-a-kind retailers, and posh bars.
Foodies are bound to have a good time in the Old Market. One local favorite is the storied M's Pub. Though the restaurant experienced tragedy when a building fire forced them to close, they repaired and reopened with aplomb. Another upscale institution is Le Bouillon, known for its refined French fare housed in an industrial dining room. The cozy, intimate digs are supplemented by a menu rife with comforting delicacies sure to wet your appetite.
The plains are full of history
If you've ever played the classic Oregon Trail game, you likely remember coming across Chimney Rock. It's one of the most famous and instantly recognizable sites in the state, having served as a guidepost for travelers and pioneers alike. It stands as a beautiful symbol of westward migration and its majesty is easy for travelers both young and old to appreciate. It's also a great spot to snap a few photos.
The visitor center is replete with historic artifacts, mementos of the great overland migration, and educational videos about the site, as well as the pioneers who came across it. There are also plenty of books on the history of Chimney Rock, learning games that are perfect for the young ones, and lovely crafts that are sold at the gift shop. Plus, if you decide to move to Scottsbluff, you'll only be a stone's throw away so you can visit as often as you want.
You're going to want a zoo pass
Omaha has the distinction of appearing twice on this list, and for good reason. Often ranked amongst the top zoos in the entire world, the Henry Doorly Zoo has been captivating visitors of all ages for quite a long time. It's a favorite of the city's natives, but it's also a major draw for tourists and travelers. If you're planning a move, keep in mind that both the zoo and aquarium are so expansive that you might want a zoo pass so you can visit as much as you want throughout the season. You'll be hard pressed to see everything the attraction has to offer.
Some of the most exciting spots throughout the zoo include the jungle area which is climate controlled to simulate the moisture and humidity of an actual rainforest as well as the desert dome which is kept arid and dry year round to suit the wildlife that's housed within. These are great spots to snap a few selfies or check in on social media. If you're ready for a break from all the walking and sightseeing, make sure to stop by the IMAX theater onsite so you can catch a stunning nature film or documentary shown up on the big screen.
Plan your move
The Cornhusker State is the perfect pick for your next home. From the beautiful natural landscapes to the excitement and energy of the metropolitan areas and the endless job opportunities, Nebraska should be at the top of your list when it comes to planning your next move. While Nebraska is an overall safe state, there are some less savory areas so it might be a good idea to conduct a Nebraska inmate search before your move so you know which cities are and aren't so "new transplant" friendly. Services like these tend to be accurate, as they search through the information provided by the Nebraska Department of Correctional Services. They also are free to use, which is great, as it allows those moving to the state to save every last dollar to use toward relocation expenses.
If you're ready to experience some of the "Good Life" for yourself, Nebraska is waiting. Between the culture, zoos, restaurants, and experiences, moving to this state will be the best thing you ever did.