Things To Consider When Building A New Home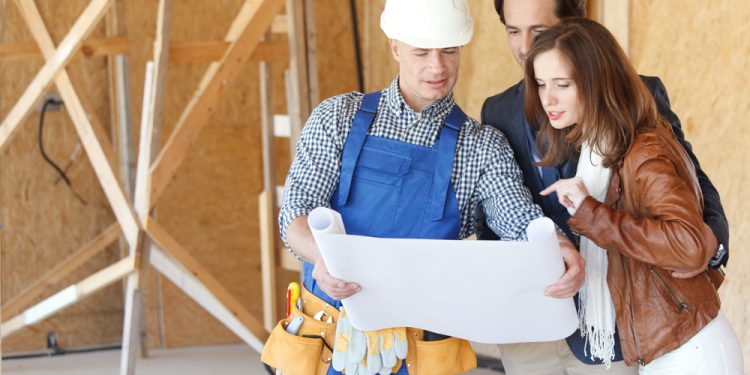 So you're planning to build a new home - congratulations! There are few things more exciting in this life than the chance to build the perfect home. When you build a home, your freedom to create the ideal space is nearly limitless. Of course, that also means that your considerations and concerns are also nearly limitless. You don't want to forget anything important when you're putting together your perfect space, so be sure to make a list of things to consider when you're planning and building your new home. Here are just a few things that should be on it.
Building for the future

When you're building your new home, you're not just building a home for now - you're building a home for as long as you wish to (and can) stay in your space. That means that you need to consider things that may come up in your future. These include:
Are you planning to have (more) children? If your family may grow, you'll need to account for that in your plans. Perhaps you need a spare bedroom that could later become a child's bedroom. Or maybe the spare bedroom that you have down in the basement should be up next to your daughter's room, because it may someday become her sibling's bedroom!
Will your house be elder-safe? You may someday need to go into a nursing care facility. But how long you can live in your new home may rely at least in part in how you design it. How steep are the stairs? Could a spare bedroom on the first floor become a master bedroom if you later need to live in a ranch-style setup?
The real estate market. Your home is an investment, and it will be worth either more or less in the future. Take a look at where you are building: is this a growing area that will help your home to increase in desirability and value in the future?
Long-term comfort for your family. Your children will eventually grow and build their own family. You have to make sure that the house itself is secured and comfortable for you and your loved ones. Maintenance is a must so when you decided to hand over the property to your children through a well-constructed quitclaim deed, they'll still be able to have a cozy place to stay.
Your home and your day-to-day life

Your home is for living, so make sure that your planning makes it the best possible place to do that. You'll already be thinking about big living rooms and beautiful bedrooms, but here are a few things you may not have considered.
If you build it, you have to clean it. Space is good, but remember that you (or hired help) will have to clean your space. Space for space's sake isn't always a good thing, so keep your home functional, not cavernous!
Maintenance matters. Similarly, be aware that decisions you make now will affect your maintenance needs later on. A steeper roof may make it harder to clean your gutters (will you have to hire professionals?), and a pool can be a big drain on money and time. And while your landscape architect's vision may be gorgeous, keep in mind that the more plant beds you have, the more time you'll have to spend gardening!
Function and form. Where will you walk most often in your home? Which rooms will you go to and from most often? Making your home more functional means things like locating the bathrooms in smart places and putting the dining room near the kitchen. Think about convenience when you plan (especially if you plan to grow old in your home).
Your dream home is going to be great! Speak to your home builder about these and other concerns, and make sure that your perfect home feels perfect every day - for as long as you choose to live in it.