Rolls Royce Phantom Coupe Review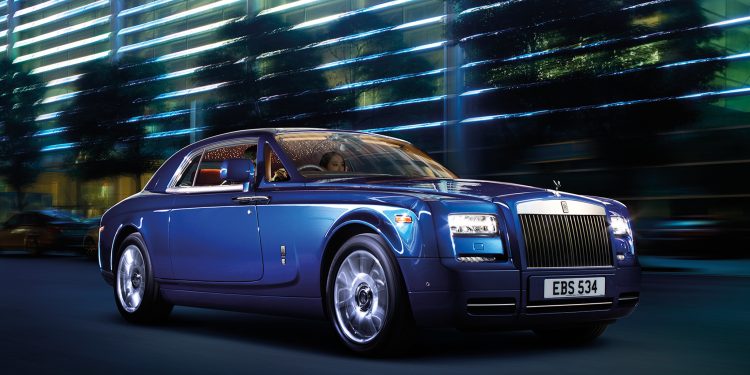 With mesmerizing build, Phantom family of Rolls Royce luxury cars redefine perfection and are true expression of the futuristic vision of Sir Henry Royce who said "If the best feature doesn't exist, just design it". Phantom Coupe is the ultimate example of automotive excellence and engineering liberty. The result of the desire of being the Best Car in the World, this car redefines engineering intelligence with its technological perfection and unbeatable performance. This concept car was unveiled in 2004 to commemorate the start of centennial year of this fantastic luxury car brand.
Some noteworthy features that make this Rolls Royce Phantom Coupe a real charmer are:
Individualistic finishing designs that you can configure for more customized look
Bespoke interiors that you can choose as per your imagination – right from the leather sheets to the paint of the roof, every portion exudes glamour and unmatched finesse.
Hand-stitched leather sheets, five coats of paint and a vision of six dedicated brains gives you Phantom car having wooden finish grille portions, a place holder between the front seats and customized speed-o-meter that can be adjusted according to the city of your choice.
Wheel to body ratio of 2:1 guaranteed by long wheel base and mirror finish bonnet, front overhangs and C-pillars give a conspicuously elevated frame and 2-door coupe body style allows sophisticated entry and exit.
Rolls Royce Phantom interiors are ultimate address of unmatched luxury. The veneers used come from a single tree, such as, mahogany that gives interiors a constant look and small fiber optics studded in roof gives an impression of starry night sky. Lambskin floor carpet gives ultimate soft feeling transporting the occupant to an entirely different world.
Powered by 6.75 L V12 engine, producing 459 PS and 531 pound-feet of torque, this car offers zooming acceleration of 60 mph in just 6 seconds. Long wheel base gives butter-smooth ride with ultra-thin fuel emission.
Picnic trunk offers spacious rear for carrying the world with you.
Rolls Royce Phantom Coupe is the finest luxury car that has all the capability to woo the audience who keeps the style and looks on the highest pedestal of preference. Starting at $438,325 approx., this car is the first choice of every billionaires who deserve nothing but the most fantastic in their fleet. This uber-stylish car, adorned with bespoke features is here to stay and deserves the metaphor of 'Magnificence on the Road'.