Tudor Watch Types Worth Your Money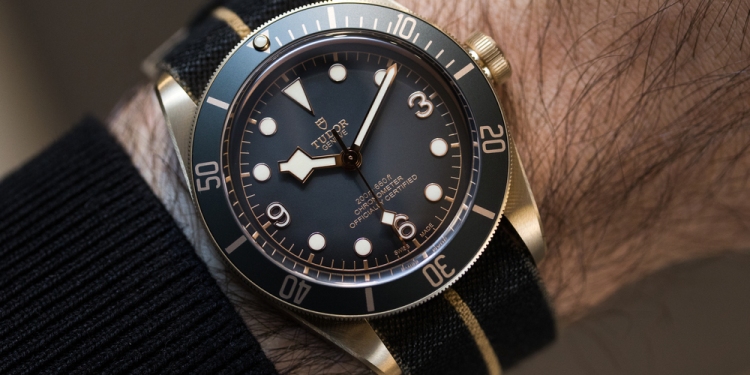 This is a true forever watch designed to make you presentable regardless of the occasion. It can withstand the rigors of time and emerge unscathed. What makes this watch distinctive is the company's innovativeness. If you've your heart set on buying a watch and you're unsure of the best type, then you can try Tudor.
This article seeks to guide you on different Tudor watch qualities to look for when buying the watch.
Tudor Black Bay
This is one of Tudor's most iconic watches. It's just entered its 60th year of diving and a watch with an extraordinary heritage. It has undergone some of the roughest field-testing trials and earned itself a name among the world's Navies. It has a large case size and pretty admirable.
Tudor black bay GMT
This is the sought-after watch that is an addition to the Tudor Black Bay. The watch is famous for divers and features a handy GMT function perfect for the sports guy, or an avid traveler. The cases come in the sizes of 32mm to 43mm and are waterproof up to 200 meters. If you're looking for a rugged and high water-resistant watch, this is it. It's also a high-performance in-house piece that serves reliability and class at best.
The in-house movement can't go unnoticed- in the watch manufacture world, which means the piece has been designed and gone through the process of production in-house. That renders it a masterpiece with sought-after engineering excellence and ingenuity.
Tudor Royal
This is a collection that began in the '50s. The name was used to express its superior quality and its beauty that stands out among peers. This Tudor royal watch series includes the automatic sport-chic type with a notched bezel, cut grooves, and alternating surface polish. Tudor royal is an expression of respect and reverence to the brand's history, giving it an outstanding personality. The design encapsulates versatility, elegance, and the true definition of balance. It's a stunning watch.
It's a combination of superior quality and luxurious design depicted in the royal steel and the golden finish.
Its case size is 41mmand 100m waterproof. Are you looking for a dress watch with great heritage?
Tudor Pelagos
This is a limitless piece which is explicitly built for an underwater adventure. It's equipped with a helium escape valve and can go as deep as 500 meters. If you're doing any dives, this is the best watch for you. It comes with a unique auto-adjustable bracelet that contracts and expands depending on the depth and water pressure.
The optimization of the readability feature is another peculiar addition to this watch. The luminous material ensures excellent visibility. It's slightly big at 42mm case size and has a water-resistant ability of up to 500 meters with a helium escape valve. The watch's excellent resistance to seawater and corrosion makes it an ideal option for diving.
What a watch series! The list of Tudor watches is inexhaustible, but one thing you must understand is, for you to enjoy the experience expressed above, you must get it from a certified Tudor online shop. You could get many 'lookalikes' on the shelves today, but such imitations won't guarantee value for money.