How to Create the Perfect Social Wardrobe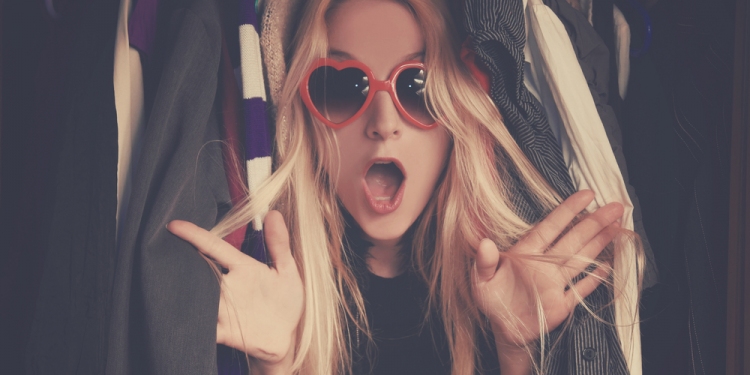 Whether it's a dear friend's wedding or your brother's cookout, endless social gatherings require a dress code that's a step up from your usual day-to-day outfits. It's exhausting trying to constantly come up with new and exciting outfits, not to mention taxing on the wallet, too. This is why getting the perfect social wardrobe down to an art is so important, and it doesn't have to be stressful.
The capsule of cute
To ensure you always have something "cute" ready to go, create a capsule wardrobe of mix-and-match items that you can throw together in endless combinations. The great thing is you can make this work at any budget and for any season, so whether you're thrifting for classic vintage garments or investing in boutique pieces, it is a great way to create a foundation for your social wardrobe. With more and more of us shopping online and through apps on our phones, it's now even easier to find amazing pieces.
Of course, you will know the style you love most, but here are some key pieces that work across the board.
Perfect pants. You know those pants that make your butt look amazing, your legs lusciously long and your silhouette to die for? OK, that might be asking a little much, but those pants that make you feel good? Go with those pants! Although if you're stuck, a good pair of black or beige capri pants will always serve you well.
Day-to-night dress. Classic shapes like a shift, a fit and flare, or an empire dress can be dressed up or down easily. Go for a flattering cut in a pastel or a bold color with either a simple pattern or a plain design. You want a dress that looks and feels fabulous.
Sweetheart top. Whether a summery halter top, a light camisole, or a flowy blouse, you want something that supports you in the right places, but still leaves you room to breathe on the hottest days.
Accessories for days
No outfit is complete without accessories, and you can easily become overwhelmed by the options available. Thrift stores can be great places to pick up unique accessories at a fraction of their normal price.
Hair. Depending on the event, a good hair accessory can make an outfit. A stylish hair flower or some bejeweled clips are easy ways to transition your outfit from day to night. Don't be afraid of a little color too, and a bright hibiscus flower adds a nice tropical touch to an outfit for a beach cookout.
Earrings. A great pair of earrings can add a bit of sparkle or flair to an otherwise simple outfit, be they a pair of bright rainbow gem drop earrings or a sparkling set of high shine hoops.
Shoes. Marilyn Monroe famously said, "Give a girl the right shoes and she can conquer the world," and she may have been on to something. At the very least, you'll conquer the dance floor. Some strappy wedges or open-toe shoes are reliably stylish. It's completely possible to have beautiful shoes that don't destroy your feet, so be sure to shop around and also invest in some gel relief insoles to keep you on your toes all night long.
Whatever items you choose, the fit is key, you want pieces that are both flattering and comfortable so you are free to enjoy the festivities. Just don't forget to check out your local dance center to brush up on your waltz before hitting the dance floor at that fall wedding.