Armand De Brignac – Ace of Spades Brut NV Champagne is a legend in the bottle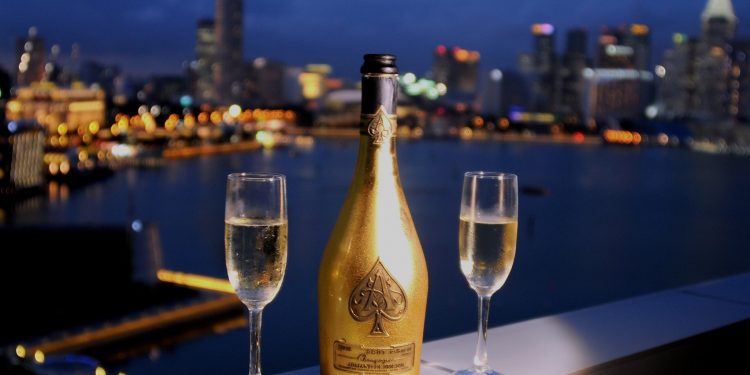 Reputation is not built on hype alone; Armand De Brignac Champagne endorses this statement in its full glory. This signature super-premium Champagne brand is a cult delight prepared from the finest vineyards of the Champagne region of France. The Ace of Spades Brut is not merely a name of the champagne, but an established legacy of wines rolled out by the best Champagne makers of this dream destination of the world. This French Champagne has deservedly won the award of the Champagne of the Year in 2010 and continues to rule the roost till date.
This Champagne, the flagship 'Gold Label' is an expression of extreme delight that the makers feel while offering something extraordinary to their connoisseurs. Made by blending a number of vintage wines that were prepared by crushing down the loads of organically farmed fruits of the premium types, this champagne is luxury unleashed and offers the unforgettable flavor that complements the grand occasion of celebration and special private moments alike.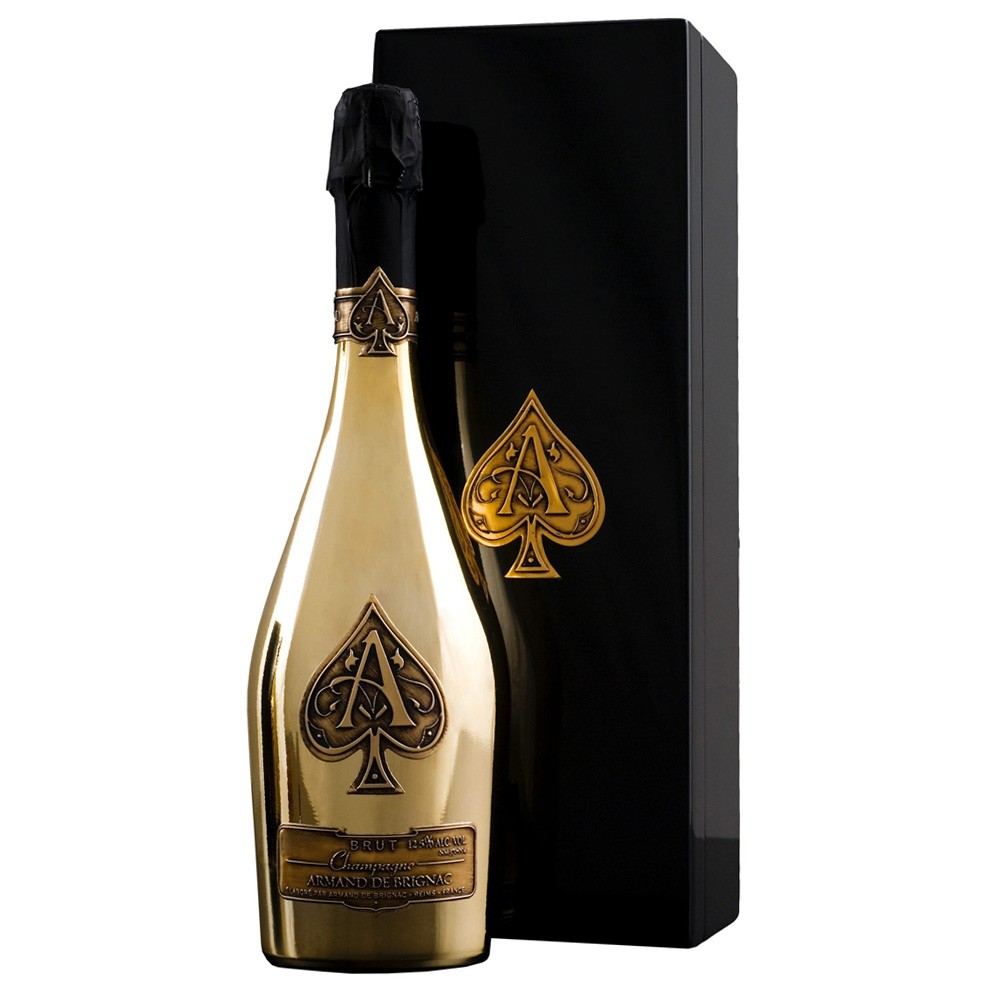 When you achieve something great, the treat has to carry things of grandest grandeur and this is why; this Gold Label Champagne is the sign of great fortune and super stylish celebrations. The buyers get to savor the delicate yet intact flavors of honey, spice, fruits and brioche blended to make the champagne that is more of a trademark of magnificence than a drink. The Champagne employs the Chardonnay and Pinot Meunier varieties of grapes and when they are distilled in the most virgin manner, the outcome is a legend in the bottle – popularized as Armand De Brignac – Ace of Spades Brut NV Champagne.
This luxury wine is available at premium price of USD 389.01 at Harvey Nichols, the premium destination for luxury lifestyle things. And, believe it or not, this champagne is worth every penny spent on it. Always in high demand, very few bottles are available at a time and the buyers have to enroll themselves in the 'Waiting List' to get hold of this ultimate delicacy worth all the hype that surrounds it. Armand De Brignac – Ace of Spades Brut NV Champagne is the symbol of high end status and does rounds among the creamy layers of society, in the finest luxury hotels and bars that serve nothing but the most revered wines sourced from the most authentic locations of the world. So, know more about it and fall more deeply in love with it!