Frapin Multimillesime No 6 Cognac – Luxury Wine Carrying the Legacy from Generations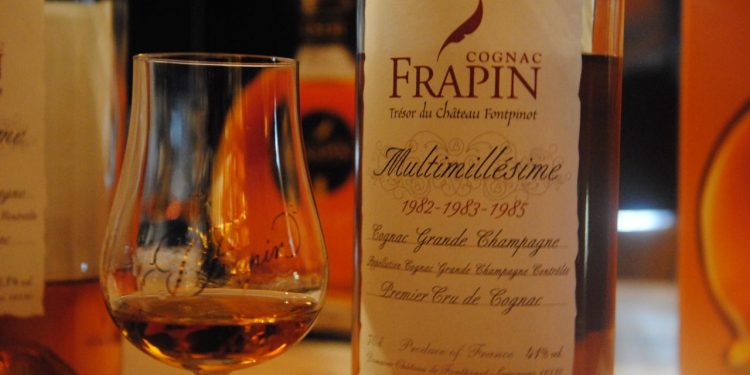 Frapin is the celebrated house of authentic Champagne situated in France, precisely in the Grand Champagne region of Cognac. Frapin house is the largest single estate in the area where all vineyards are owned by it. This region is known for producing the best Champagnes in the world and the style as well as the taste of these Cognacs is indicative of the legacy that Frapin has been representing so beautifully since many generations.
Frapin Multimillesime is an ongoing series of Cognacs in which the resulting phenomenal drink is actually the interesting yet calculated blend of three vintage eaux-de-vie, in the case of Multimillesime no 6 Cognac, from the years 1986, 1988 and 1991. This Cognac is a highly limited release and is confined to the possessions of very few connoisseurs who keep taste and texture above all the parameters of buying a wine. Frapin Multimillesime No 6 Cognac is the sixth release of this ongoing series, and is exchanging hands only when the occasion is more than grand or the person is a classy fan of Cognacs.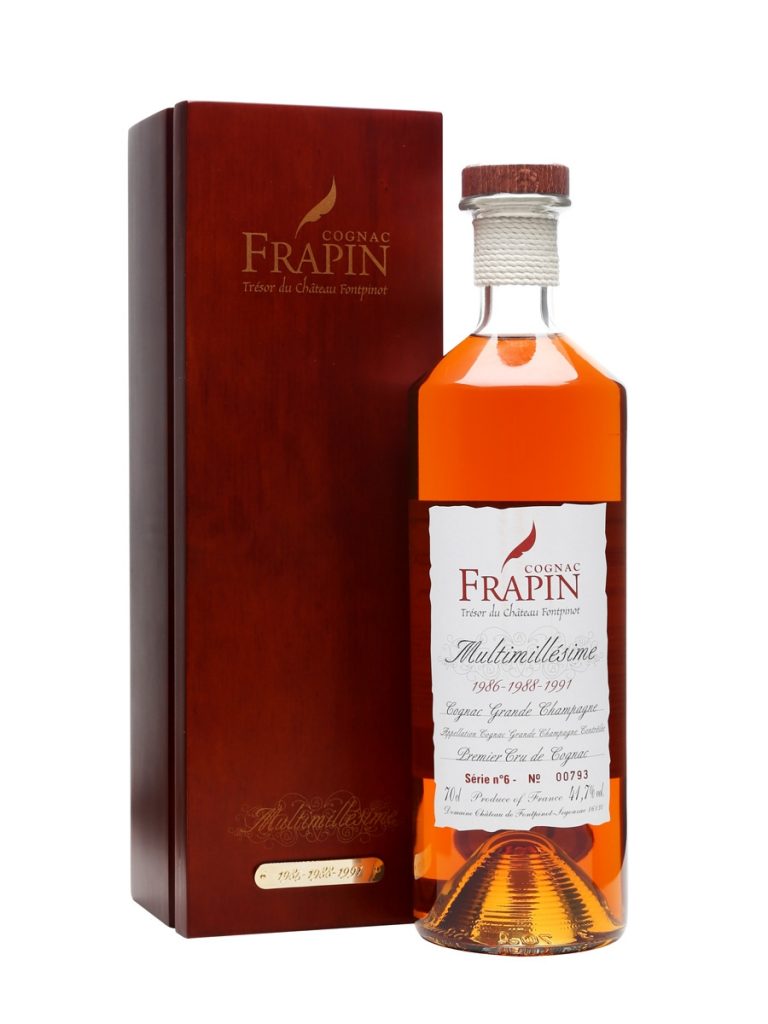 This Cognac is highly decadent in property and thus, its taste improves with every passing phase of storage, allowing the user to have the better flavor every time this delicacy is taken out of the casket. The tongue-smacking taste of this luxury wine is going to linger on for quite long time and the user is quite likely to go back to its company in the moments of ecstasy and celebration.
Frapin Multimillesime No 6 Cognac is an authentic French wine presented in the most glorious manner to the buyer. It comes in a very tastefully shaped bottle that is quite eye-catching as well as gives a sense of owning something very majestic in quality; the packing definitely complements the splendid flavor of the content and makes great gifting item to be presented to Cognac aficionados.
This typical orange colored Cognac Frapin Multimillesime No 6 is certainly the best option to consider when it comes to drinking something made with umatched passion and perfection. This Frapin House master-piece is priced at £278.57 per litre and is a part of combos available at luxury food and wine online dealer Harvey Nichols also, apart from the official site of Frapin. So, let your taste buds indulge in a majestic taste and texture, and buy yourself Frapin Multimillesime No 6 for upgrading your personal bar with an ostentatious drink like this.