Choosing A Paper Craft For You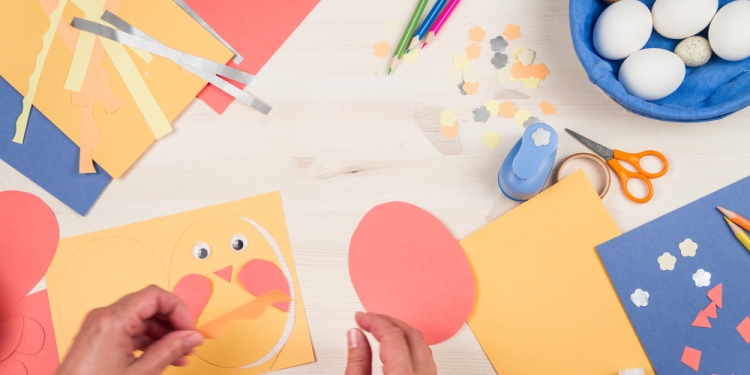 Sometimes people think of paper crafts as being for children, and some of them indeed are! Paper weaving, for example, is a great way to introduce children both to paper crafts and to some of the principles of weaving. There are, however, plenty of paper crafts for adults, that you might find stretching, creatively fulfilling and emotionally sustaining to experiment with. Today we're taking a look at how you can choose the right paper craft for you.
What You Want
One of the most important things is for you to consider what you want to get out of paper crafting. If you're looking to master a new skill, a complex paper-folding craft like origami could be the right answer: some origami books are structured almost like an academic course and will take you from simple techniques and projects to more advanced ones.
If you're looking to make things for your friends, then card making is a great craft to get involved with. This allows you to celebrate birthdays, anniversaries and other milestones - or simply stay in touch - in a very personal way, while exercising your creative skills!
You might want a comforting hobby to pass the time on the long, cold evenings of winter. If that sounds like you, then scrapbooking is a skill it's well worth exploring. This lets you present pictures, ticket stubs and other mementoes in a creative and individual way. Scrapbooking allows you to experiment with new techniques, presenting some pages simply, and some in a very ornate fashion, and to annotate, whether it's with long journal entries or basic date and place reminders. Every decision is a creative one!
Scrapbooks can make a great present, as a way of recognising a shared friendship over years, or a specific event, or are simply a great way to pass a quiet winter, arranging your memories of summers past.
A Paper Craft Toolkit
If you want to experiment with lots of different kinds of paper craft to find the one that works for you then it's fortunate that they share lots of the same tools and materials. Keeping a chest or drawer stocked will mean you can attempt lots of different projects until you find a skill you want to stick with.
Paper is the most important material, predictably, but there are lots of different kinds of paper, from origami paper to quilling strips. Even standard A4 comes in different weights and qualities. It's worth checking what your next project calls for and buying supplies specifically for it.
A sharp knife or pair of scissors is one of the most important tools you can have. A craft knife allows for more precision than scissors, so you may want to invest in one and a self-healing cutting mat to avoid damaging your tabletop.
Many crafting hobbies require glue, and fortunately for the vast majority of your paper crafting endeavours, simple PVA will achieve everything you need!