Fjord Norway Tour – A Luxury Vacation the Norwegian Way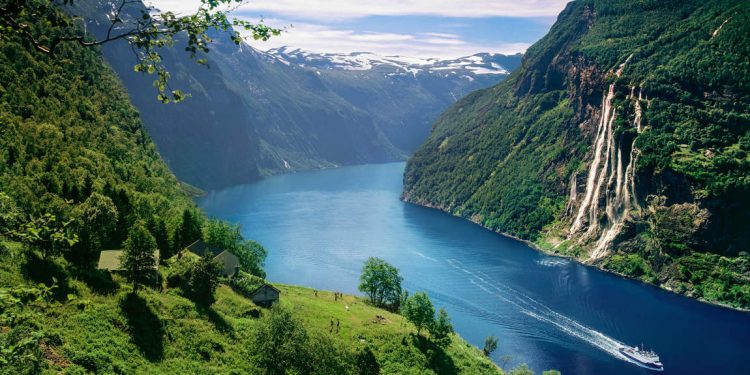 Make the best memories of the lifetime with Fjord Norway tour where personalized tour packages are offered to the customers looking for an adventure-filled bespoke travel to the most beautiful part of the world. This luxury tour can be customized according to your taste as the tour operators have tie-ups with the most exotic hotels, boating trip organizers, yacht service providers that help them offer you an unforgettable trip filled with fun and frolic.
Bespoke travels are the highlight of the tour where you can hop on the rides of your dreams and go on adventure hikes, boat trips and trekking tours where you get chance to savor the eye-catching views from the comforts of your bed at one time, while at other may sit in the local farms and get to try local delicacies right at the farms. Thus, if you want to feel the Norway culture and country in its rawest form, this luxury tour offers you unlimited pretexts to do so.
Travelers may choose from cozy hotels where personalized, watchful service is the common norm and they may also go on adventurous side and experience the life and work of lighthouse keepers while staying in the middle of Antarctic Ocean. No access to the world outside and just you and ocean build an experience that is sure to stay etched in your memory forever. Lighthouse stays are part of the luxury vacation package of Fjord Norway and is not available throughout the year. Certainly an exclusive treat for self!
Hotels with the world class amenities guarantee tranquil and comfort stay in hotels that are situated in breath-taking locations. One of the most talked about hotels in Norway is Hotel Brosundet that caters to only 47 guests at a time, such is the level of exclusivity and have very sleek and serene interiors. The hotel offers seafood at its restaurant Maki where signature eight-course meal is the best pick of the day. Staurneset is another interesting guesthouse situated in picturesque island Giske. This is a well-maintained property that allows you to take clearer view of the history of Norway in the most untouched state.
This vacation package offers numerous fun activities like boating, trekking etc. and is one of the most exclusive treats offered to the visitors who love going to unknown lands alone or with friends. Find out more about this by talking to tour experts at 62o Nord – the best vacation expert of Norway.