Student Travels: See The World Without Breaking The Bank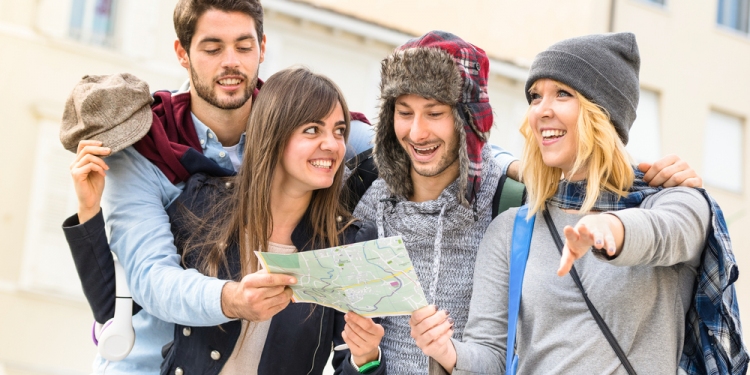 One of the great gifts of the student life are long, generous summer holidays. While some might spend them with their families or working to get some extra money for the next term and experience for their career, others know this is a great opportunity. As an adult it's rare to be given weeks or months free of responsibility and if you can, you should seize the day and see the world before the prison of a 9-5 job closes round you and reduces your opportunities for travel to carefully negotiated weeks booked piecemeal throughout the year.
When you leave behind your student accommodation in Sheffield, hungry to see the world, you might find your budget doesn't stretch as far as your dreams, so today we're giving you a few hints to help you see some amazing sights without bankrupting yourself.
Volunteering
There are many extraordinary parts of the world that people would dream of making a trip to, but travel is pricey and accommodation even more so. One way you can cut the cost is to look for volunteering opportunities. You might be helping to build schools or dig wells, care for animals or teach children the basics of English – whatever your strengths are, and you'll be contributing something as well seeing parts of the world others can only talk about.
Volunteer posts often come with accommodation included and meals too – though it's unlikely to be five star quality. If you have concerns or health needs, it's best to check what's going to available before you fly, and make sure you use a reputable volunteering service to set up your experience. If you have any friends who've made similar trips, look for personal recommendations (or warnings!)
Work
Travel can be more than holiday. Working as you go to subsidise your trip can give you some great experiences and be a CV booster as well as paying for your food and accommodation. Make sure you check the visa you need to work as you go. You could find yourself in trouble if you get paid work while you're on a tourist visa that could bring your trip to an abrupt end.
It's unlikely you're going to get a highflying office job – and would you want that anyway if your aim is to tour Australia? – but bar work, agricultural labour or teaching English (if you have the right certificate) will line your pockets and your CV as well as giving you a different view of the country you're traveling through.
And Finally
The best money saving tip is to never do the obvious thing. If you go to the major tourist destinations prices will be inflated across the board: not just travel and accommodation, but food drink and everything else!
Going just a little left field can save you hundreds of pounds and give you a unique, authentic experience free the glossy sheen of tourism. A trip to Italy could be ruinous, but a Croatian holiday is cheaper, more characterful and so close to Italy you'll get the same weather, food and even architecture!