Top 5 Bomber Jacket Trends You Must Try
Whether winter is coming or not, you can't resist the bomber jacket trend. Tracing its roots beyond the 1986 blockbuster Top Gun, this jacket came to prominence since World War II. Its timeless design is a must-have for any trend-setter -- you can't deny that everything looks great with this jacket. Stay warm and fashionable with these trendy bomber jacket tips!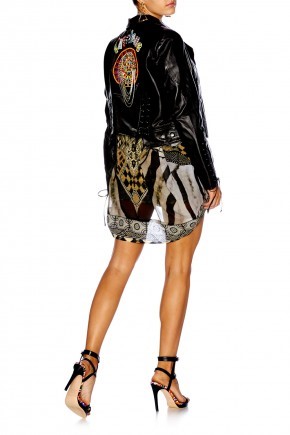 The Classic
Avoid the typical bomber jacket combination which is to mix and match it with a pair of jeans and a simple top; be fashion forward and wear it with a colorful kaftan or a short printed dress instead. A shorter dress will give you a more balanced look, because you'll be able to show off enough skin. In the same way, the kaftan's flowy softness would contrast to a leather bomber jacket's firm fit. Talk about femme fatale!

The Floral Bomber Jacket
Make a simple outfit fashionable with a floral-printed or embroidered bomber jacket. It's feminine and sophisticated, a perfect match for rugged jeans, a crop top, and high heels or boots. To add more class, roll up the sleeves and wear a bracelet to finish the look. Because of its floral print, you can easily pass this for semi-formal attire if you wear the jacket with heels and a really posh leather bag.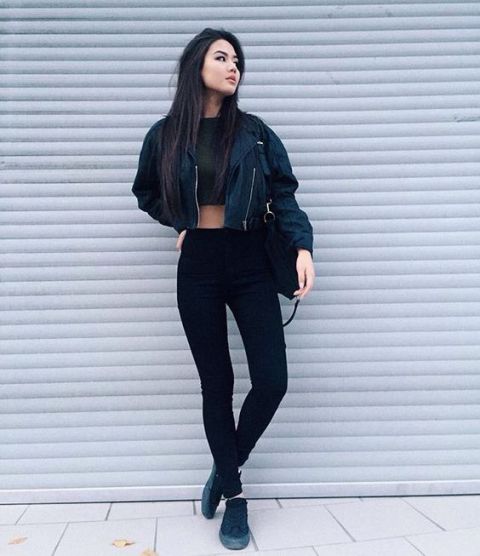 Wear With Leggings or Skinny Jeans
Some bomber jackets are made small, with the garter clinching at the waist -- a design which is physically closer to the original war flight jacket. This short style is best worn with a top or leggings and your favorite sneakers or boots. Since the jacket rests above the hips, it'll show-off your figure. It's a great look for your trip to the gym and a casual lunch date. If you don't have a long necklace to go with this look, a printed scarf will do the trick.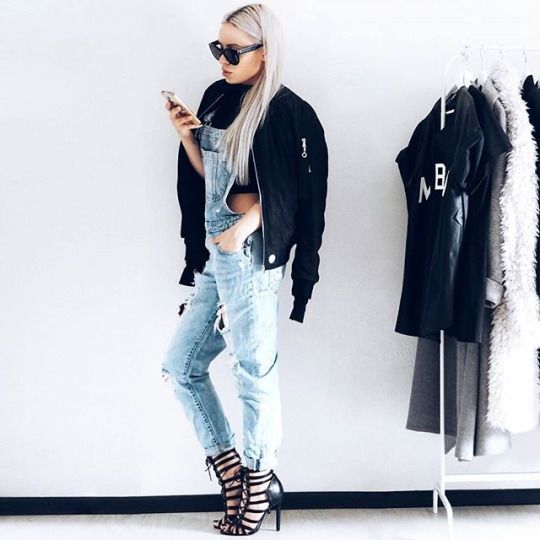 Jacket & Overalls
Another fashionable getup that will go great with your bomber jacket are jumpsuits. You can wear them with ankle strap heels, but for a more stylish (and comfier) choice, a pair of brogues shoes. If your overalls are long, fold the pants to emphasize your shoes. Wear a crop top underneath your suit to complete the look. You'll be ready for any adventure with this attire, that's for sure!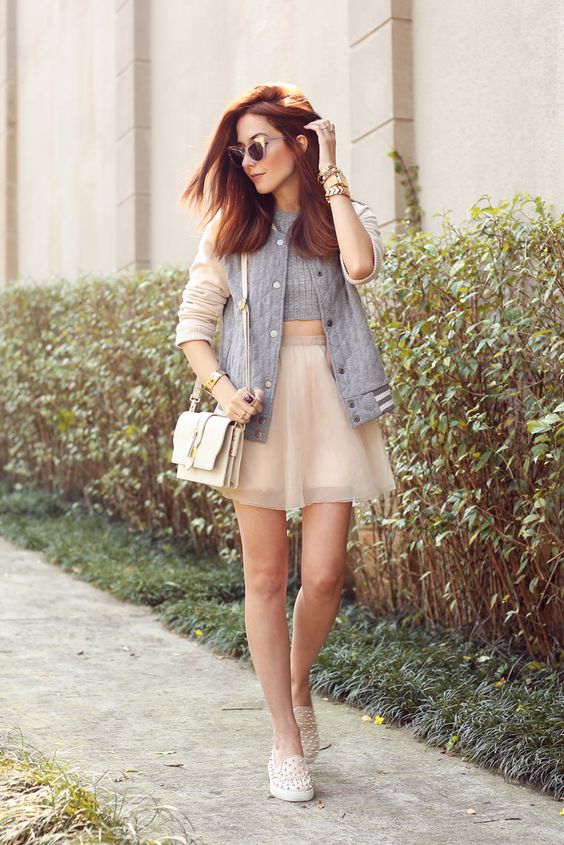 Nude Skirts & Jeans
If you think that the bomber jacket you own is too masculine, think again. Simply pair it with some nude-toned skirts or jeans, and a simple pair of slip-ons or docksides. The nude tone will soften the "strong" look of the jacket. If the nudes are also sheer fabric, the softer and feminine the look will be. Wear a charm bracelet to complete the look!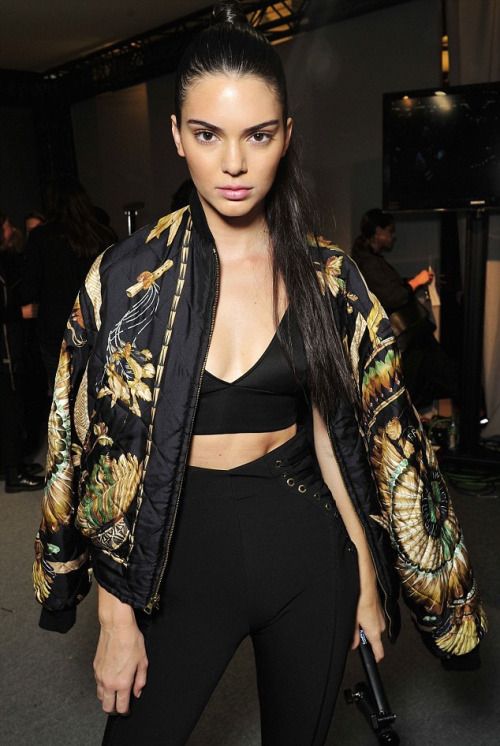 As a bonus tip, another way to wear your bomber jacket is to drape it over your shoulders for a chic and elegant look! All the celebrities are doing it, so it's a definite must-try. It goes to show that with its versatile style, the bomber jacket will always make you look fashion ready for any activity, any time of day. It's an essential for any lady out there.
Are you thrilled to try these fashion tips with your new bomber jacket? What's your favorite bomber jacket combination? What are your fashion plans for your flight jacket? Tell us all about it in the comments.