You're Engaged! Now What?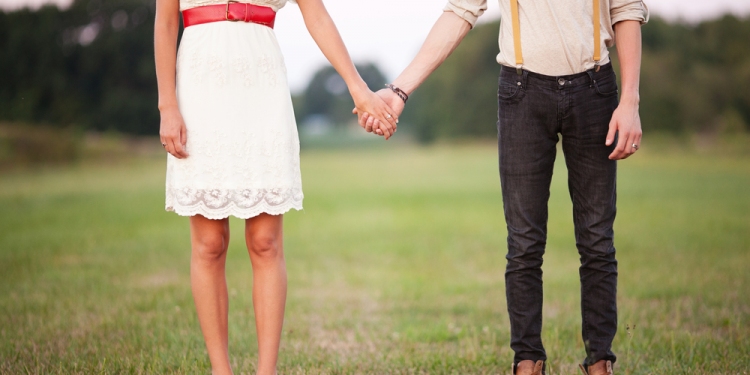 Thus begins such an exciting time in your life! Deciding to get married comes with so many happy moments, and many stressful ones as well. However, if you plan well, you can minimize your stress and achieve the wedding of your dreams. Check out these five tips to help you plan your wedding day.
Finding a Venue
Of course, you want the perfect space for your wedding. This is going to take a lot of research and time. Going in-person to a venue is your best chance at making sure you choose the right place for your big day. It also means taking off work or scheduling venue tours on weekends. Starting this process early will ensure you have enough time to see many options. It will also give you the upper hand on booking the venue for your chosen date--especially if the place or season is in high demand. Consider choosing a singular location for both ceremony and reception to save some extra cash.
...and a Dress
You have dreamed about your wedding dress since you were little. However, unless you get lucky enough to find one you love on your first try, getting a dress is going to take some time. You will want to try on a number of different styles and fabrics before you settle. Many stores also have incredible deals, depending on when and where you go. You may end up finding your dream dress on the clearance rack! Whatever you choose, make sure it is what you feel comfortable and beautiful in.
...and Music/Caterer
DJ or band? The age-old question. The short answer is: it's up to the vibe you want for the party! The live sound of a band is fun to listen to while sitting at a table, but a DJ will host the party and transition the guests from one activity to the next with seamless ease. DJs also often provide their own lights, which is crucial to the dim, party lighting that makes people want to dance.
If you're doing a destination wedding, bringing cultural performers to your wedding, like a luau in Maui or a mariachi band, adds a local charm that your guests will delight in.
As for the food, taste your food before it is served at the reception. Most caterers will allow you the chance to do this. If the food tastes bad, think of all the money you will have wasted while no one eats their $99 per plate dinner. If the food is scrumptious, your guests have an active, tasty, and exciting evening. It also gives them something to chat about during dinner.
Weddings Bands For You and Your Partner
Your wedding band is often a reflection of your personality. Instead of going to the store and buying a ring someone else has, why not have yours custom made? After choosing one of the perfect custom engagement rings in Brisbane, consider buying a custom band to match. This way, your rings represent your relationship--unique and beautiful. An added perk to a custom ring is that you often receive discounts on cleanings and repairs in the future.
Choosing Your Bridal Party
What a responsibility! On your big day, your bridal party becomes your go-to groupies. You want to make sure you choose family members above all, and friends who you feel support you and will stick around in your life for a good, long while. Surround yourself with loving people willing to help make your day as smooth (and happy) as possible.
Communication and Long-term Planning
Marriages are a partnership, and open and honest communication is key. Some people have a strong vision of what their wedding will look like. Level setting on long-term goals like career and financial objectives is critical. Some couples go into debt to pay for their wedding, and spend the next 5 years paying it off. Don't be one of those couples. There's nothing wrong with having a small wedding and use your precious savings for investing in each other, like pursuing higher education through accredited online degree programs that you can access anywhere in the world, or putting in a down payment on a home.
The Big Day
By the time the big day arrives, it's time to execute all your best-laid plans. At that point, it is important to remember to enjoy your day. As cliche as it sounds, you didn't go through all of that work for nothing! Take a moment after the ceremony to spend some time alone with your partner before the reception. If you're an anxious bride, this will help you remember the reason for the big party. Take a breath, and step into your new life.