2 Perfect Wedding Types Loved By Most Brides In Bali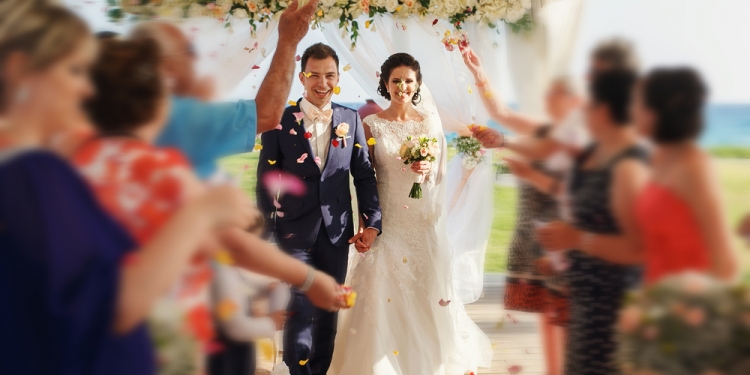 He finally proposed and you agreed to his proposal. The excitement that you've had over the days as you envision a perfect wedding still within you. You start getting nervous wondering where you will find the perfect wedding venue that will bring out your perfect Bali wedding just as you would want it to be.
Many brides find challenges in getting the perfect wedding venue. You visit a place and end up arranging or rearranging things, sitting positions for your visitors and at the end, it becomes a not perfect fit. But in Bali, there are numerous wedding venues. Breathtaking and magical venues that will give you all that you want out of your day. Be it the beauty, the glamour or the romantic feeling, venues in Bali have this.
You begin thinking about the wedding type you would love to have. Do you want a small wedding? A private affair or you would want to have a big wedding? Many questions go through your mind. Everything needs to be fixed at the right time.  2 of the most loved wedding types include the villa wedding and the Bali big wedding.
Villa Wedding
The villa wedding takes place in a magnificent, extraordinary location somewhere on the island with gorgeous landscape and breathtaking views surrounded by friends and family.
Get to say your vows in an amazingly beautiful and magical destination that is the most sought-after wedding destination in the world. The thought of watching your bride in her stunning wedding dress in such a beautiful and magical place is something that no groom would want to miss. The memories that will be captured on the beautiful nature's backdrop are some that will stay with you for years to come.
These unique villas are also quite affordable as compared to the prices of the western world for the same. The service that you will get here is world-class service as you get to experience the Asian and Indonesian culture.
Bali Big Wedding
You have decided that you want a big wedding but you are not sure if a destination wedding would have anything that would fit you and your family and friends? Bali has an array of wedding venues and types that would work for you at any given point.
If you are looking to have a big wedding, we've got you covered. Bring your friends and family to one of our serene locations that has amazing views and breathtaking landscapes that you will love.
Whatever the number of people that you have for your wedding, there is no venue that would be too small.
Weddings come with their own challenges and most people try to avoid these challenges. It could be a challenge in planning or in getting things done on your big day. No one wants to experience any challenge on their big day and that is why you are advised to start planning way in advance. But to save you the hassle, you can employ the services of a wedding agency like The Seven Agency, who are the most trusted wedding agency in Bali based on the fact that they have covered over 2000 wedding. They also have a super organized team that will assure you of a smooth running on your day.
Plan your wedding today and let Bali be your perfect wedding destination.