4 Essentials For Attending Festivals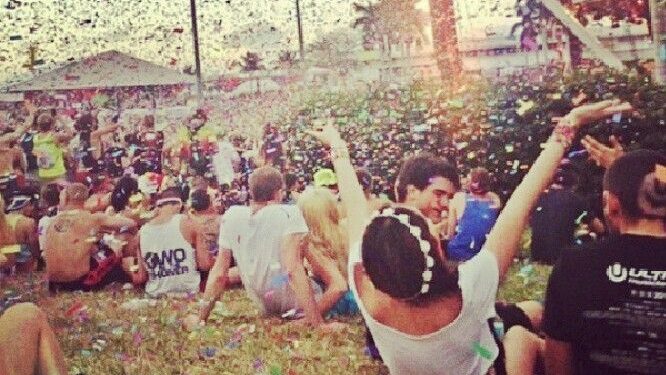 When heading to multi-day music festivals, some items make the difference between being comfortable or being miserable, while others add to the fun of the overall experience. Planning ahead makes the experience even better. Here are some festival must haves that will help make 2017 unforgettable.
Earplugs
Yes, you want earplugs in your gear pack, especially if you are spending three full days wandering from stage to stage. We're not talking about those squishy foam plugs that help drone out the sound of your partner's snoring. What you want are the kind that will protect your hearing from damage that occurs when the sound reaches 80 decibels or more, especially if you are someone who needs to stand at the barrier in front of the amps. Sure, you can probably get some sort of ear protection at the festival, but they are rarely the same quality as the ones you can get on your own. High-quality ear plugs made specifically for listening to music usually cost less than $30, which is a small investment to preserve your hearing.
Fanny pack or camelbak
You need somewhere to store your essentials, such as your mobile phone, wallet, money, keys, etc., while your hands are up in the air for the majority of the day. Fanny packs are the hands-free alternative to carrying around all of your belongings, such as your selfie stick, sunscreen, deodorant and other personal items that are musts during the weekend. If a fanny pack isn't your thing, then choose a Camelbak, as it's another easy way to store essentials. A Camelbak also has the advantage of keeping you hydrated while avoiding long lines for refilling your water bottle.
Camping gear
If you don't have the right home away from home to go back to after the last note is played, your night can be quite uncomfortable. You need to make sure you have the right camping gear to make your after show parties enjoyable. That means finding the best tents, sleeping bags, cooking gear, camp chairs and anything else that makes your home away from home comfortable.
Festival accessories
Every festival goer has their own unique bag of tricks they bring with them. From the Kandi Kids to the light up glove guys, festivals have become just as much about the accessories as the music (to the dismay of some). Sparkly, metallic tattoos have become a virtual requirement for those heading to multi-day festivals. Again, you'll be able to find some at the event itself from approved vendors, but imagine walking in looking your best. It's tempting, isn't it? Metallic tattoos are the ultimate fashion statement during your outdoor event. After all, your clothes will get dirty, but those temporary tattoos will keep looking good, whether you put them on your face, arms, or anywhere else on your body. You can even amp up your trendy game by finding matching metallic lipstick at a variety of cosmetic stores. Stay ahead of the crowd and find the new essential accessories before you get to your destination.
Finding festival gear at all price ranges is actually quite easy. While you're at it, don't forget items like mobile phone chargers, solar camera chargers, lamps, multitools, folding stools and other camping gear that is specific to the festival experience. The last thing you want is for your device to die while you're away, as we all need access to everything from mobile games to banking at all times and our phones are almost crutches for us these days.