Ritz Carlton Luxury Vacation – An Escape To Die For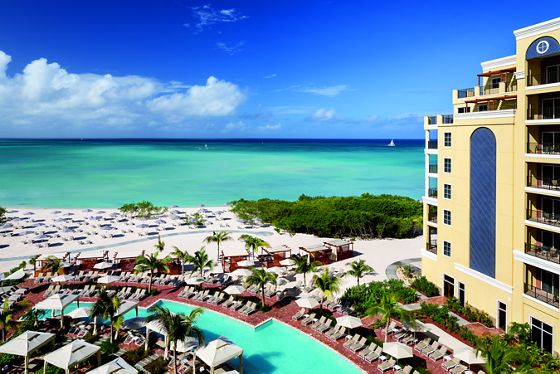 Ritz Carlton is one of the premium hospitality experts that know inside out of the travelers' preferences from around the world. The group has some magnificent luxury vacation packages that guarantee fun, relaxation, adventure and quality time with close friends and family. Ritz Carlton Travel packages include everything from the travel to stay, and from adventure to gatherings and offer sumptuous way to get a vacation that can rightly be called a kaleidoscopically escape.
While choosing the Luxury vacation packages from Ritz Carlton, you can pick from a various styles of tour packages designed keeping the adventure, fun and exploration appetite of the travelers in mind. Travelers can go on:
Exclusive Beach Vacation
Golf resorts
Family vacation hotels
Lake resorts
Mountain resorts
Wellness resorts, depending upon their whims and fancies.
Ritz Carlton Naples and Naples Golf is the ideal summer vacation package where you get to stay in one of the finest golf resorts overlooking some of the most picturesque views of Mexican gulf. The resort offers the world class amenities for a family and corporate stay and gives you a pretext to be the part of Mexican Golf events, capable of giving you endless fun.
Naples and Naples Golf Resort is an ideal destination in Florida's Paradise Coast that offers customized spa treatments, private villas, luxury rooms, poolside fun and many other relaxing and rejuvenating features where the whole family can unite and have their special moments together. The summer vacation rates for the rooms start at $399 at the beach resort and at $429 per night at The Ritz Carlton, Naples where the guests get to enjoy:
Cozy accommodations
Daily American Breakfast for two
Relaxing beach chairs and an umbrella complimentary
Valet parking
To-and-fro shuttle service from resort to beach
In-room Wi-Fi complimentary
Thus, Ritz Carlton, Naples Golf Resort is an ideal destination for having a vacation and enjoying the luxurious amenities to the fullest with the people whose presence around itself is an ideal sign of endless jollity and emotional satisfaction. Powered by one of the finest hoteliers in the world, this luxury vacation to Florida is certainly an event to remember for lifetime.
The travelers can subscribe to Ritz Carlton newsletters and find the best vacations package rates for summers and other seasons of your choice. So, start for the dream vacation and book your Ritz Carlton vacation package today!